Europe Development Gathering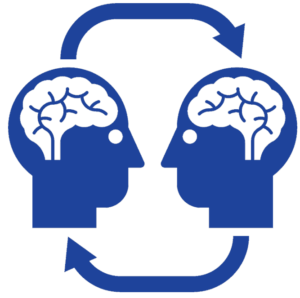 Date & Place 
February 11th – 17th 2019 in Prague
Aim
Our long-term goal in Ambassadors in Europe is to raise young coaches and leaders and to cooperate more between offices. We all would love to see a kind of international training course/boot camp/fellowship week in Europe for the young leaders from all offices. Our aim is to help Christians across Europe to get involved in sports ministry, to bring ideas how to fulfill our mission and vision, to get to know missionaries who walked the same way and to lay the foundations for bigger cooperation.
About
Therefore we will organize Ambassadors Football Europe Development Gathering. It will be a week of sharing, experiencing, observing, learning through informal education and of course, playing football, practicing, competing and coaching. Young volunteers will see how we run tournaments, teams, and camps, they will get to know what are the obstacles in each office and how we solve them, how do our cultures respond to Christianity, they will discuss other topics related to the ministry and they will also broaden each other´s horizons of how it works in their offices.
Each participating group has to meet these requirements:
group of at least 7 young people (incl. leader)
ages 16-30yrs (incl. leader)*
full-length participation (7 days + travel days if needed)
travel insurance
International Futsal Tournament players are to pay a Tournament fee (this is not covered by the grant)
*Older players can participate in the Gathering, but we are not allowed to cover their costs as the focus is on youth
Here are the benefits:
meet other Ambassadors missionaries and volunteers
get to know how we run different models of ministry throughout Europe
(e.g. Spain-prison ministry, GB-MFAD or an experience with refugees etc.)
travel, accommodation and food costs during the conference will be covered
travel, accommodation and food costs of 1 leader above 30yrs will be covered
We ask each office to:
register as an organization at their

National Agency

that oversees the EU grants
recruit at least 7 participants (16-30yrs) of which there would be one leader older than 18yrs
cooperate with us on pre-event planning and inform participants
arrange travel for participants
In terms of saving time and costs we organize the Gathering at the same time as the International Futsal Tournament, actually, the Tournament is part of the Gathering. Participants of the Gathering are expected to play at the Tournament. You can have other players coming just for the Tournament, but they will have to cover their travel, accommodation and food costs because of the grant requirements. Organizing the Ambassadors Football Europe Development Gathering depends on grant allocation. Whereas the Tournament will be organized for sure. This is a great tool that could significantly help us to enlarge the Europe Coaching Tour and Internships in the future.
Registration
Before you fill the registration, please make sure you have read and understood all event information and conditions above (e. g. that the event is conditioned by grant allocation). Contact a group leader from your mission organization for more information about your involvement. The registration is binding and therefore we ask only those who have a genuine desire to participate and are determined to fulfill the requirements to fill the form.
Please fill the form precisely and correctly.
Contact
We will publish more information in the run-up to the Gathering. Should you have any questions by then please
don´t hesitate to contact Aneta Jindrova at a.jindrova@ambassadors.cz,+420 732 919 776.
Event flyer in PDF or in jpg: